---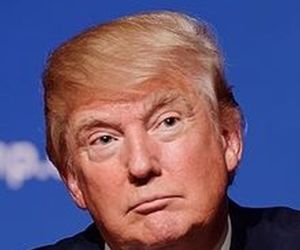 Medina, July 6 - The Islamic State has not claimed credit for perpetrating an suicide bombing attack yesterday at the burial site of the prophet Muhammad that killed 4, but a video clip has emerged of an organization spokesman asserting that a more momentous phenomenon, the rise of Donald Trump as a likely candidate to win the US presidential election in November, is an IS initiative.
In a two-minute video posted on social media today, IS representative Ayman Assol can be seen announcing that Trump's success as a candidate is the result of a Daesh plot to bring about the downfall of the West and thus remove a major obstacle blocking the organization's ambition to establish a global Islamic caliphate.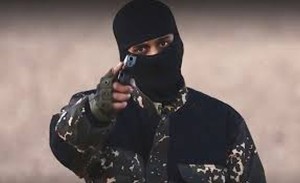 "The people who prophesy the decline of Daesh will be shamed and our enemies will cower when they finally realize that the political rise and success of Donald Trump is our doing," boasted Assol. "The arm of Islam reaches into the depths of the enemy's rear and strikes with the fist of a thousand vengeances."
Analysts voiced disagreement over whether the claim constitutes mere bluster or reflects fact. "I'd say that, like Trump himself, this claim is little more than hot air dressed up in funny hair," asserted Richard Silverstein, a Seattle-area blogger with expertise rivaled only by that of the 1940's IBM executive who predicted a world market for maybe four computers. "The only kernel of truth in this claim is that because ISIS is actually an Israeli conspiracy to divide, weaken, and ultimately destroy the Islamic world, and Israel also controls everything happening politically in the US, ISIS and Trump are on the same team." He called for the abolition of the two-party system and the Constitution and for them to be replaced by a triumvirate consisting of him, Ali Abunimah, and Max Blumenthal to safeguard against further Zionist control of the country.
On the other side of the divide stands noted political analyst David Duke. "Oh, this is real," he said. "But I'm still endorsing Mr. Trump, because in the chaos that will inevitably follow his election, my allies and I will be able to seize power and implement our agenda, which in many ways parallels that of the Islamic State, only with more Jews on the receiving end."
---
---
We have lots of ideas, but we need more resources to be even more effective. Please donate today to help get the message out and to help defend Israel.